THIS WIKI IS STILL HEAVILY UNDER DEVELOPMENT! WE NEED YOUR HELP!
With 40+ episode seasons and handfuls of guests, characters, and running gags, we need all the help we can get to fill the pages! If you're a fan who would like to help out, great! Use the "Edit" button on existing pages to add to them. If the page doesn't exist yet, no worries! Use the templates provided on "Contribution Tutorials" to get started.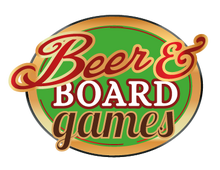 Welcome to the Beer and Board Games Fan Wiki! Edit
This wiki is maintained by fans of Blame Society Films' online show Beer and Board Games, a show where a bunch of friends sit down, drink, and play board games! The series is recorded and uploaded weekly on the Blame Society Films YouTube channel and the live uncut version of the episodes can be purchased on their website at https://live.beerandboard.com/. Get additional benefits by becoming a Beer and Board Games Patreon member.
A neatly compiled YouTube playlist of every Beer and Board Games episode can be found

here or in audio format

here.
This wiki has been designed so you can find all your favorite moments on the show. Whether you're looking for that time Dylan whipped his dick out, every instance of Rolphing (and its definition), or every nickname Aaron has accumulated over the years, you can find it here.
Use the Wiki Content tab, the Beer and Board Games navigation box below, or the search bar above to get started!
Featured article
"Nightmare 5 (Atmosfear The Harbingers)" is the 40th episode in the seventh season of the series Beer and Board Games. The episode originally aired October 26, 2017. The guests were Brett Hermanson and Tara Ptasnik.
The beer featured in this episode was Ale From the Old Vale (Olvalde Farm and Brewing Company). According to Matt, the beer is "a big citrus punch in the face."
As the episode aired around Halloween time, the participants of the show dressed up. Brett Hermanson dressed as an "Ewok" from Star Wars: Episode VI - Return of the Jedi. Tara Ptasnik dressed as the "Log Lady" from the TV series Twin Peaks. Aaron wore a crown and a cape and claimed himself to be "Kingdom of Heaven." He also wore a t-shirt with an illustration of God. Matt could not decide on his costume so he chose to wear a shirt sent to him by a fan.
The VHS board game played in this episode Atmosfear: The Harbinger requires players write down their "greatest fears." Their fears were revealed at the end of the episode. Aaron's fear was "getting pooped on by a parent." Tara's fear was "finding a dead body in a public bathroom." Matt's fear was the comical "Yo Face." Brett's fear was to be "burned alive."
Read more >
Community content is available under
CC-BY-SA
unless otherwise noted.